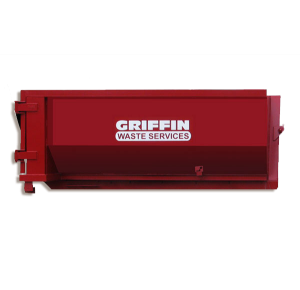 About Us
Griffin Waste Services is proud to be your source for premium portable dumpster rentals in Nashville, TN and the surrounding counties in central Tennessee. Unlike dumpster brokers that function as middlemen, inflating prices and outsourcing your service to other companies, we are a locally owned and operated business that takes care of its customers. Our goal is to provide residential and commercial clients with reliable waste removal services, all while keeping our prices affordable and our service top-notch.

At all of our locations, we're proud to offer the same great prices and exceptional customer service alongside our portable dumpster rentals. To that end, we work hard to install the same values and expertise in every Griffin Waste Services employee and associate. Our goal is to exceed clients' waste removal expectations so they can focus on completing their construction and cleanup jobs.
We are the go-to provider for contractors and homeowners providing customers with a cost-effective solution.
Whether you're a homeowner looking to add on to your property or a business owner embarking on a light construction project.
we offer efficient, affordable waste removal solutions for a set price that includes tax, delivery and pickup!
You'll never have to worry about hidden fees when you choose us for your waste removal needs.
Rely on Our Portable Dumpster Rentals in Nashville, TN
Locally owned and operated, Griffin Waste Services offers convenient and reliable dumpster rental in Nashville, TN at a great price. To schedule your dumpster delivery, call us today at (615) 562-4000 or contact our team online.